Our First Choice:
CyberPower PC Gamer Xtreme VR
GXiVR8080A4
Prebuilt computers are great for those who prefer buying their PC's this way or don't want to spend time building one. This Gaming PC is jam-packed with goodies like the Intel i7, 16gbs of ram, 1tb storage, and a 240gb solid state. This is a great option for gaming, streaming, and VR.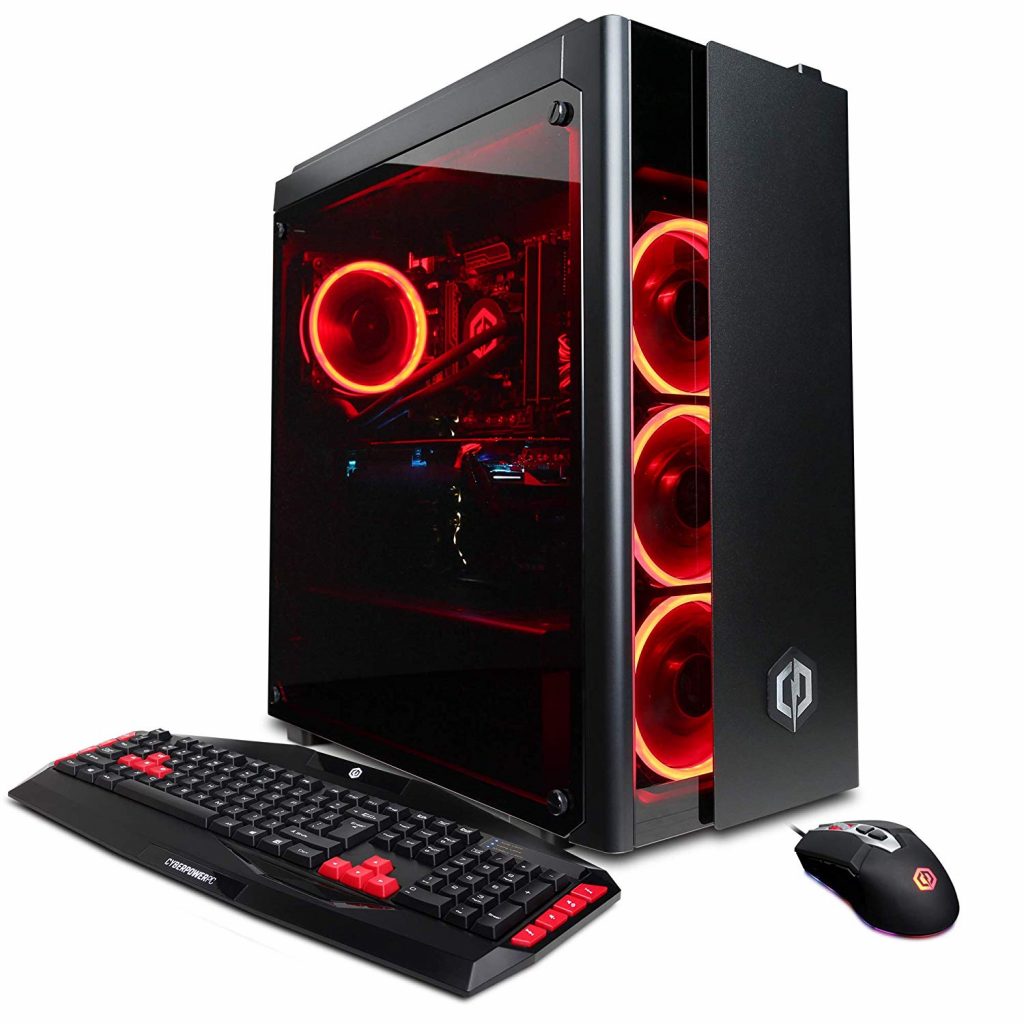 Highlights
System: Intel Core i7-9700k 3.6GHz 8 Core | Intel Z370 Chipset | 16GB DDR4 | 1TB HDD | 240GB SSD | Genuine Windows 10 Home 64-bit

Graphics: NVIDIA GeForce RTX 2080 8GB Video Card | 1x HDMI | 2x DisplayPort

Connectivity: 6 x USB 3.1 | 2 x USB 2.0 | 1x RJ-45 Network Ethernet 10/100/1000 | Audio: 7.1 Channel | Gaming Keyboard and Mouse

Special Feature: Liquid Cooling | 802.11AC Wi-Fi | Tempered Glass Side Case Panel | RGB mouse
The CyberPowerPC Gamer Xtreme VR is optimized for gaming and is also VR ready. The Intel CPU and High-Performance GPU gives the computer the raw power it needs to function at a high level. Added on, the high-speed memory and large hard drive gives the CyberPowerPC Gamer Xtreme VR all the space needed to only focus on gaming.
Descriptions are sourced from Amazon.com
Our Second Choice:
CyberpowerPC Gamer Xtreme VR GXiVR8060A7
In comparison to our first choice, this is lower end prebuilt PC but the price certainly makes up for it. It's about half the price as our first choice and it comes with an Intel i5, 8GB of ram, 1TB hard drive and 120GB solid state. This is fantastic introductory prebuilt pc equipt to handle gaming, streaming, and VR.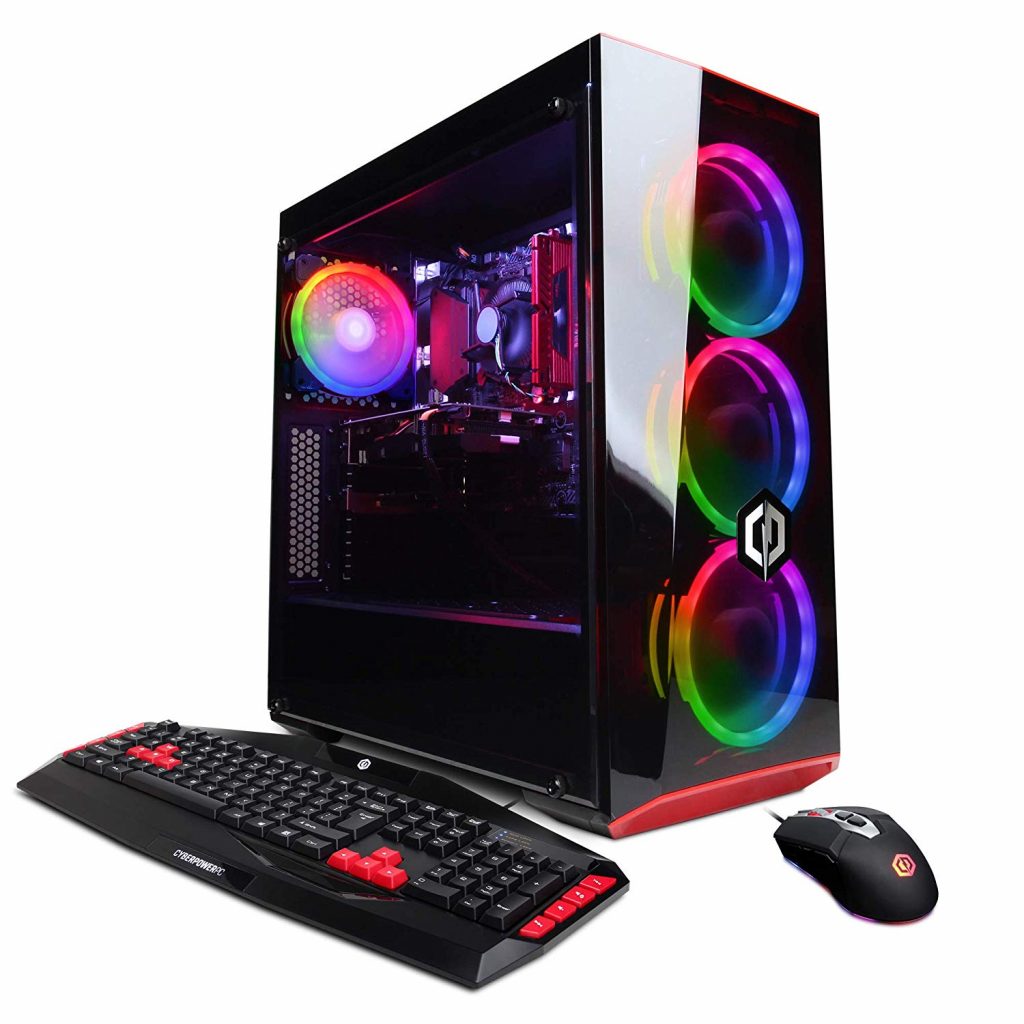 Highlights
System: Intel Core i5-9400f 2.9GHz 6-Core | Intel B360 Chipset | 8GB DDR4 | 120GB SSD | 1TB HDD | Genuine Windows 10 Home 64-bit

Graphics: NVIDIA GeForce GTX 1660 6GB Video Card | 1x HDMI | 1x DisplayPort

Connectivity: 6 x USB 3.1 | 2 x USB 2.0 | 1x RJ-45 Network Ethernet 10/100/1000 | 802.11AC Wi-Fi | Audio: 7.1 Channel | Gaming Keyboard and Mouse

Special Feature: window side Case Panel | Custom RGB Case Lighting | RGB 7 Colors Gaming mouse

Warranty: 1 Year Parts & Labor Warranty | Free Lifetime Tech Support
The CyberPowerPC Gamer Xtreme VR is optimized for gaming and is also VR ready. The Intel CPU and High-Performance GPU gives the computer the raw power it needs to function at a high level. Added on, the high-speed memory and large hard drive gives the CyberPowerPC Gamer Xtreme VR all the space needed to only focus on gaming. Descriptions are sourced from Amazon.com